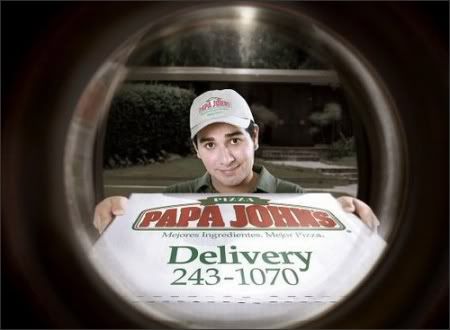 Papa Johns wants to fool you into thinking you have pizza.
Mean, yes.
Makes me want pizza, yes.
Good advertising, possibly.
That being said, if I saw someone installing this at my house, I'd probably run out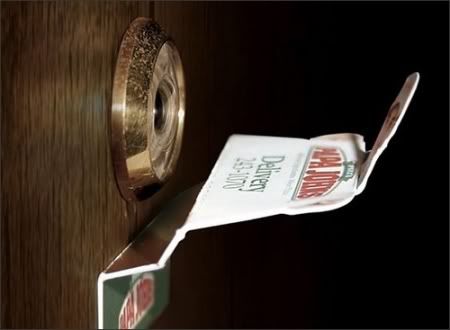 side with a baseball bat -not only for messing with my peep hole, but also for tempting me to order something I already indulge in too often.
Your thoughts?